Visiting Madrid
Satisfy your desire for culture and discover the unexpected.
Offers you a 100% personalised private experience organised by us and exceptional English speaking guides.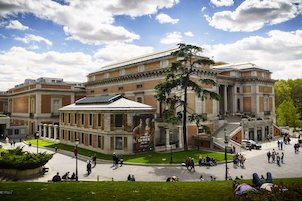 Visit the largest museum in Spain with a private guide.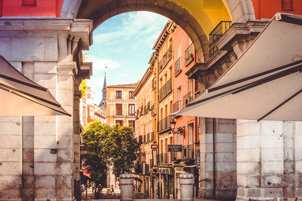 Visit the historic centre of Madrid in a private way.
Live a unique experience in the heart of Spanish culture.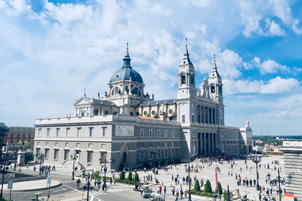 Discover the most beautiful palace in Europe.
*Tickets cut and departure from your hotel included in the rate.
Visit three of Madrid's most beautiful monuments
In the largest collection in Spain you will find masterpieces by Goya, El Greco and Rubens. Discover the Prado Museum with our guides specialized in the history of art and 17th century paintings.
Once the visit to the Prado Museum is over, head to the Palacio Real in Madrid to visit the collection of the kings of Spain and discover the important role of Velázquez in the Spanish monarchy. Discover the royal palace of Madrid with us.
To finish your visit to the museums of Madrid we advise you to visit the Reina Sofia museum. You will discover Picasso s guernica, works by Salvador Dalí, and other works of art.
What travellers think of our private visits.
"Do not hesitate to contact us for any information regarding your stay in Madrid. We will be happy to answer you".
After the Musée d'Orsay in Paris, the Prado is probably my favourite art museum because it contains excellent examples of Renaissance giants while still managing to focus on outstanding national artists. We booked our private tour with Madrid Discovery and the service was excellent! Our guide picked us up directly at the hotel and we went to the museum by taxi, which was offered to us by Madrid Discovery. We learned a lot about art history.
It was during a business trip that we had the opportunity to go to Madrid. We took advantage of a weekend to visit the Royal Palace and the Prado Museum. It was a unique moment and our guide Maria was adorable, she shared with us her knowledge about art history and we learned a lot during this visit. A different and authentic experience that we recommend!
We took advantage of a long weekend to visit Madrid. My parents wanted to visit the Reina Sofia Museum and the Royal Palace. One of our friends recommended Madrid Discovery to us for its excellent services. Our guide was great and we were able to visit both places in the morning, a family trip that we will always remember.
For our first trip to Spain, we decided to take advantage of this trip to discover Spanish culture and visit the Royal Palace with a private guide. Maxime, the founder of Madrid Discovery, was very responsive and helped us organize our stay. Thanks again to the whole Madrid Discovery team!
100% Private and personalized
Find the visit that suits you
In less than 2 minutes we will confirm your reservation
Our team organizes your 100% personalized visit
Enjoy this unique and exclusive moment