Planning Your Trip to Madrid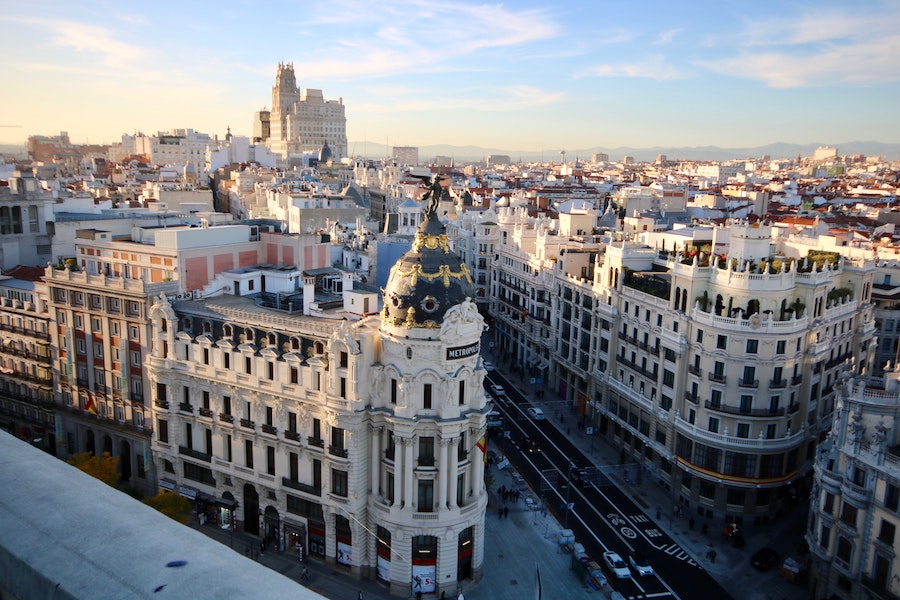 Guest post by Taylor
Spain's capital city is known for its incredible history, beautiful architecture, top-notch tapas bars, and vibrant nightlife scene. A trip to Madrid is sure to be an unforgettable adventure. If you are ready to start packing your bags, then here is everything you need to know about planning your trip to Madrid.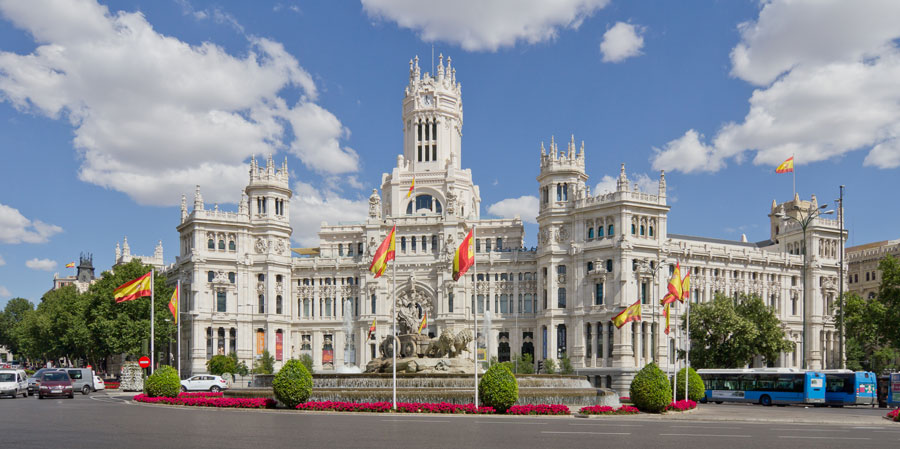 Planning Your Trip:
Things to Know
Best Time to Visit
Getting There
Getting Around
Madrid Neighborhoods
Things to Know About Visiting Madrid
Spain is part of the European Union and therefore uses the euro for its currency. Spanish is the official language, but many people speak English around Madrid. Madrid is a safe city, but pickpocketing is not uncommon. Always be aware of your surroundings when you are walking around the city. Tipping is not necessary in Spain unlike in the United States. The waiter/waitress will never bring you the bill unless you specifically ask for it. Small businesses still practice the siesta, which means shops close from 2-5 pm. However, this practice is becoming less common in touristy areas.
Best Time to Visit Madrid
July and August are peak tourist season in Madrid, so expect more crowds, long lines, and higher hotel prices. They are also the hottest months of the year with temperatures in the 90s F (32-37 C).
June is a much calmer month in terms of tourists and temperatures are a little cooler than the height of Summer.
If you want to avoid tourists, consider visiting in the fall or spring. The temperature is relatively mild with highs in the 60s F (15 -20 C). Spring will bring more rain, but it's usually just a light drizzle.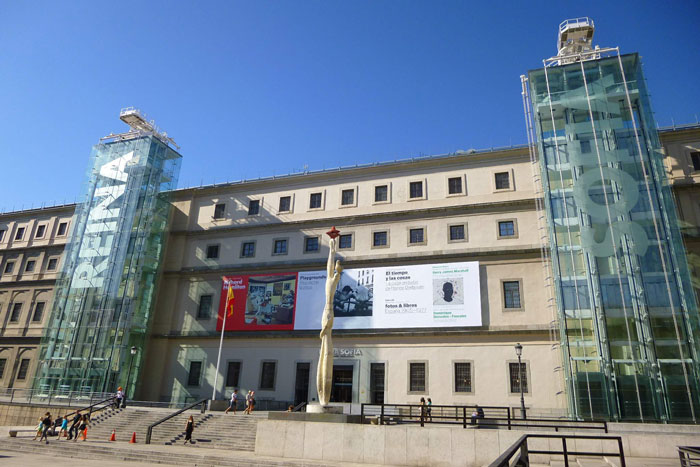 Getting There
Plan to buy your plane tickets at least three months in advance to get the best prices on tickets. Madrid-Barajas Airport is Spain's largest airport and has international flights from all over the world. There are 8 cities in the USA with direct flights to Madrid: New York, Miami, Los Angeles, Boston, Philadelphia, Dallas, Chicago, and Atlanta. Reserve airport parking at least one month in advance to find great deals on LAX Airport parking and at other airports across the United States.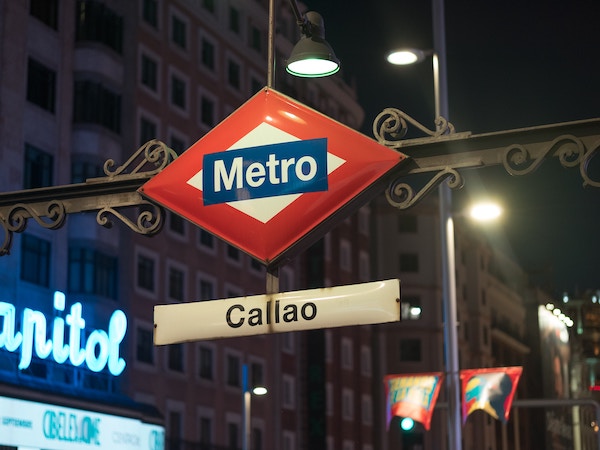 Getting Around
Madrid's public transportation system is extensive, affordable, and easy to navigate. The Metro is the most frequent method of getting around Madrid. If you think you will be using it regularly, purchase a transport card (€2.50) to avoid using paper tickets. You can easily load up the card with money at the electronic ticket machines. A single journey ranges from €1.50–€2.00. The Metro operates from 6:00 am to 1:30 am. The other option for public transportation is the EMT bus. You can use your metro card on the bus or purchase a single-journey ticket for €1.50 from the bus driver. The bus service runs on weekdays from 6:00 am to 11:30 pm and weekends from 7:00 am to 11:00 pm. If you're planning on staying out late, there are night buses, called búhos (Spanish for owls), that operate until the early morning hours. There are 27 lines and they all start/end at Plaza de Cibeles.
Of course, many of the main sights are within easy walking distance of each other, such as Puerta del Sol, Plaza Mayor, and the Royal Palace. If you are staying near the city center, you may not need to worry about taking public transportation.
Madrid Neighborhoods
Centro is right in the heart of Madrid and is close to all the main attractions. This area is very walkable through its narrow, cobblestone streets. It is very popular with tourists, however, so accommodations can be pricey.
La Latina is an attractive neighborhood recognized for its incredible restaurants and tapas bars. Stroll along the Calle de Cava Baja in La Latina for an evening tapas bar crawl.
Huertas is an artistic and eclectic neighborhood known for its independent cafes, boutiques, and art galleries. Many of Spain's most famous writers once called this barrio home.
Malasaña is a vibrant and young neighborhood that was home to Madrid's counterculture movement back in the 1980s. Today, this barrio is beloved for its hipster scene and nightlife scene.